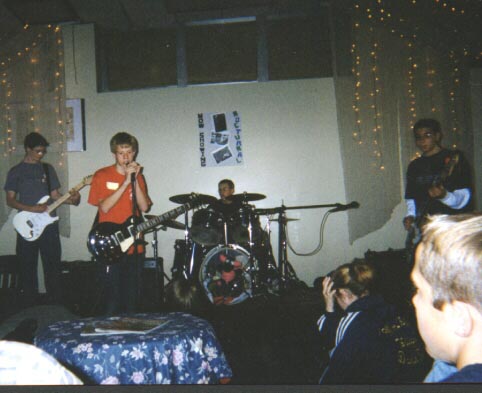 That's me in front, busting a groove.
I'm Brian Follweiler
That's me. I'm 16, and I've played guitar since I was about 13. I'm currently in a Band named Quinine, where I play lead guitar and vocals.
My Style
My style is a blue/rock nature. Take a look at my influences and see.
Musical Influences
Jethro Tull
Cream
Led Zeppelin
Favorite Recordings
Jethro Tull- Stand Up
Led Zeppelin II
Cake- Motorcade of Generosity