Read more about
19 of the best song intros of all time
at MusicRadar.com
---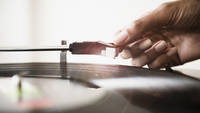 Although there are a lot of great songs that have great intros, in certain cases, the opening bars of a track become so instantly recognisable and iconic that they transcend the song that spawned them.
We're talking about intros that don't just encourage but compel you to keep listening, either because they build anticipation and lead into something great, or they're just so damn hooky that, even if you turned them off, they'd still be in your head two days later.
In the first in our new song anatomy series, in which we'll be highlighting great examples of specific parts of an arrangement, MusicRadar's editorial team have selected their favourite intros of all time, telling you what makes them particularly special. If you can think of other intros that top our selections, let us know about them.
Read more about